IETester: an all-in-one Internet Explorer testing suite
It seems as if someone has finally cracked the problem of running multiple standalone versions of Internet Explorer under Vista.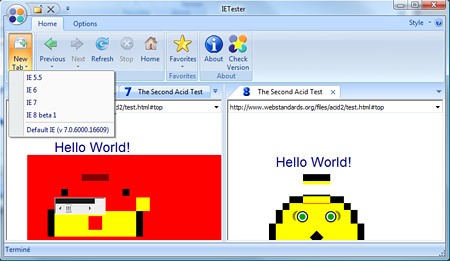 IETester is a web browser that can run the IE5.5, IE6, IE7, and IE8.1beta rendering engines in the same process. It has a tabbed interface which makes switching between different IE versions a snap, and although it is only an alpha release it seems to work fairly well.
Personally, I'm still a fan of running IE6 in VirtualPC, using the virtual machine provided by Microsoft specifically for this purpose. No quirks or bugs, just the real IE6 running within a real Windows XP installation. But if for some reason you can't or won't run VPC, IETester provides a workable approach to testing in IE6 & 7 side-by-side.