Font Squirrel's @font-face kit generator
If you want to create your own @font-face kits, you absolutely must check out Font Squirrel's new @font-face generator tool. All you have to do is upload a TrueType or OpenType format font, and the generator spits out a zip file containing:
The original typeface for Safari and Firefox 3.5
A WOFF font for Firefox 3.6+
An SVG font for Opera, Chrome, and iPhone
An EOT font for Internet Explorer
A sample HTML page
A sample CSS stylesheet
The generator also features options to reduce file size by subsetting the font, cleanup font outlines, and auto-hint glyphs to improve rendering.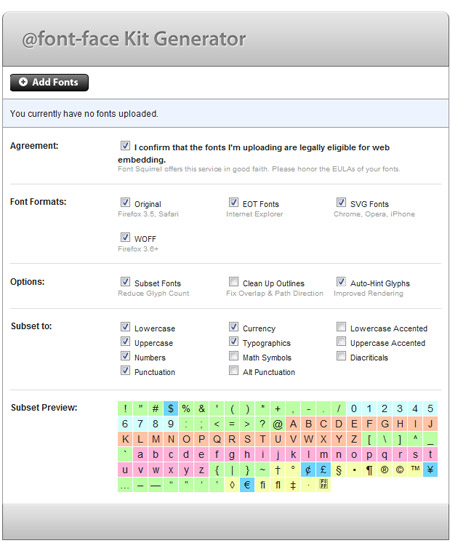 Sweet!